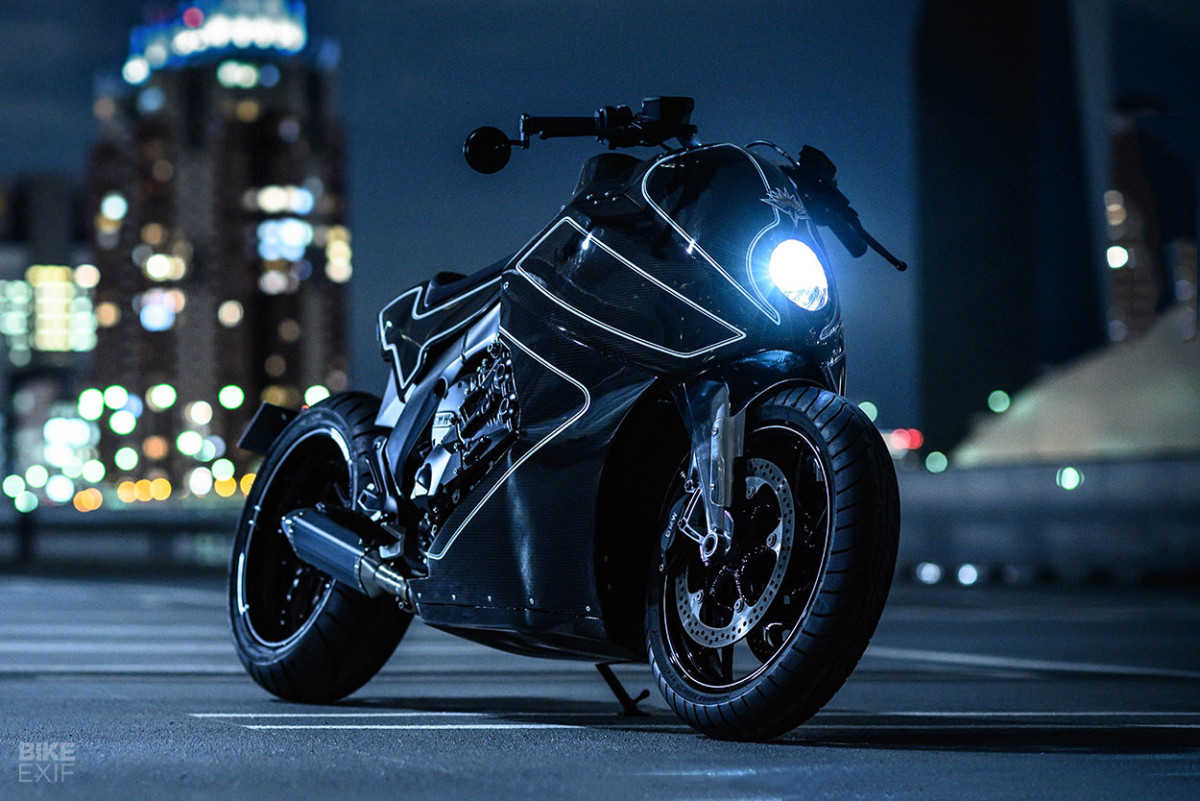 HOLY SMOKE! A RADICAL BMW K1600 B FROM CW ZON
BIKE EXIF
https://www.bikeexif.com/bmw-k1600-b-custom-works-zon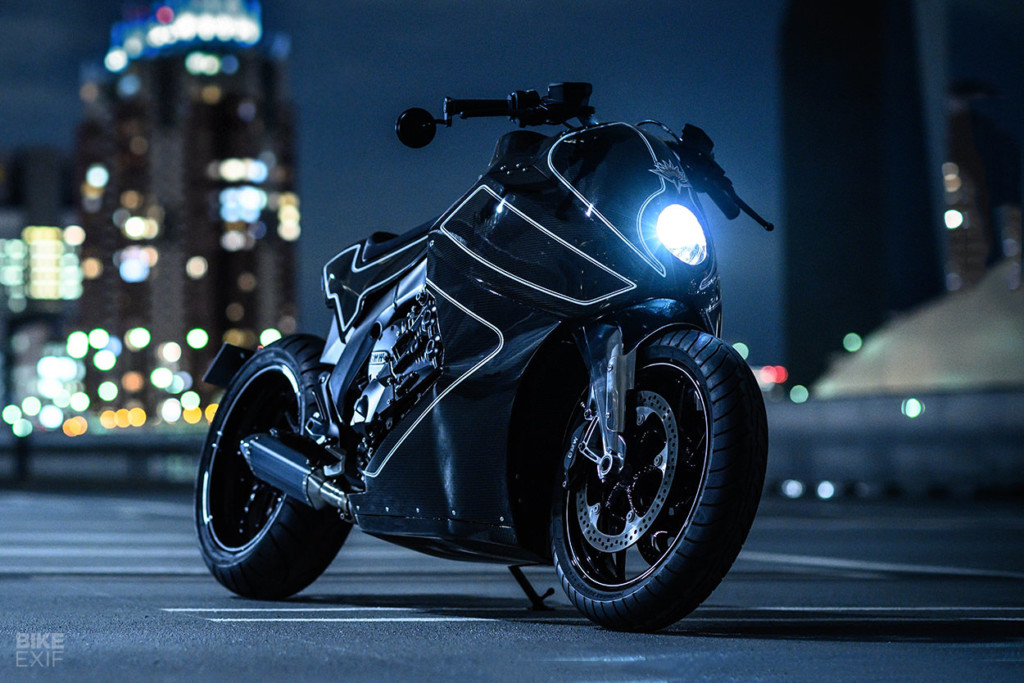 THE BMW K1600 B is both odd and magnificent. Odd, because the 'B' stands for 'Bagger,' when it's really just a low-slung variation of the brand's popular K1600 GTL tourer. Magnificent, because it's a totally bananas ride.
Powering it is a 1,649 cc inline-six, which makes 160 hp and absolutely howls at full chat. It sounds and feels like nothing else out there, and it doesn't take long to get up to speed either (I've ridden the K1600 B, and can confirm).
This absolutely wild custom from Custom Works Zon looks like it's ridden straight out of a Batman movie. It takes the K's unique personality, and meshes it with radical new looks and ergonomics.
Based in the Shiga Prefecture in Japan, builders Yuichi Yoshizawa and Yoshikazu Ueda attracted global attention in 2018 with their BMW R18 concept 'Departed,' which debuted at the Mooneyes show. They call this latest BMW 'Stealth Crow,' and describe it as "a bolt-on custom that is easy and cool."
It's a flippant statement that belies how hard this custom would have been to pull off. But everything you see here bolts on to the stock frame. The idea, according to Yoshizawa-san, is to be able to replicate and export the parts for customers to modify their own K1600 Bs.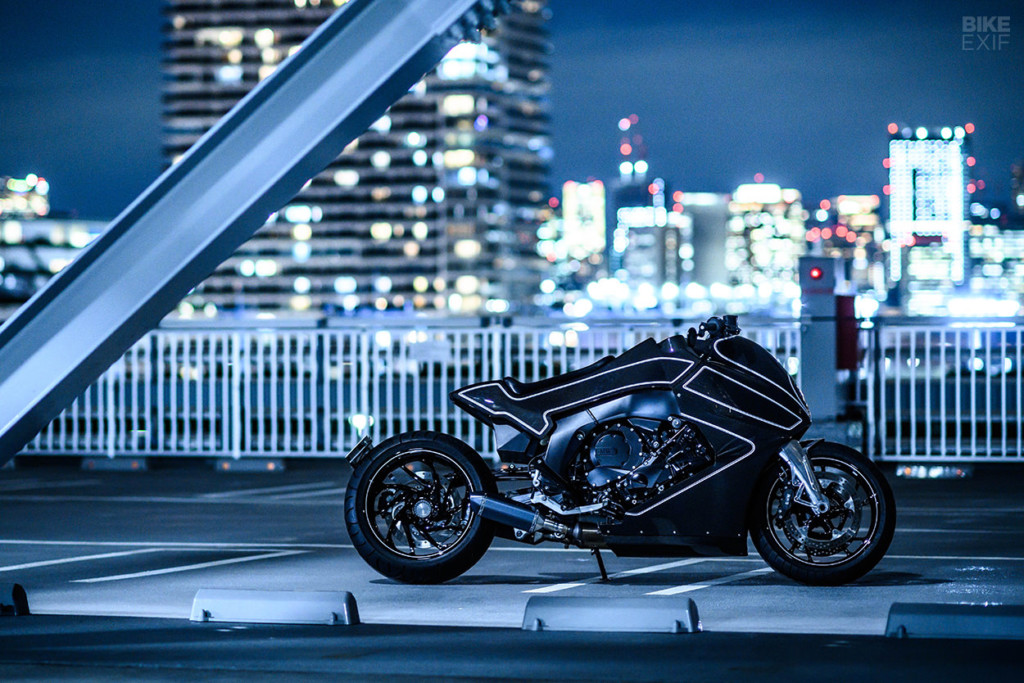 "I think this is an opportunity to take Zon's custom motorcycles around the world," says Yuichi.
With that goal in mind, CW Zon took a leap of faith and purchased a 2019-model K1600 B with their own money to base the project on. That's right, this project had no client—just a couple of Japan's top customizers with a zany concept.
"The concept of the design and tuning is a luxury racer," Yuichi explains. "The image of a quickly flying crow, like a stealth machine."
quote from "BIKEEXIF "